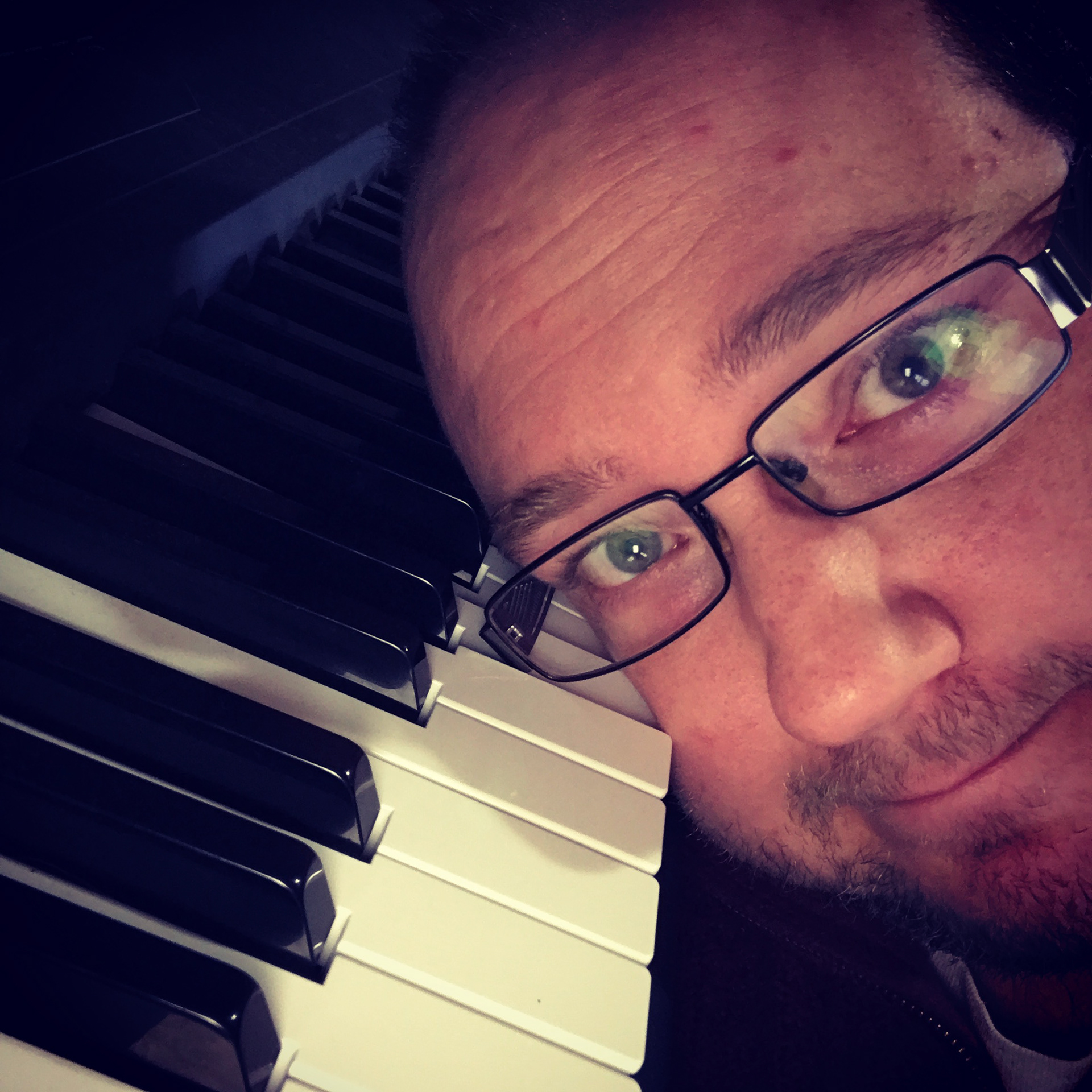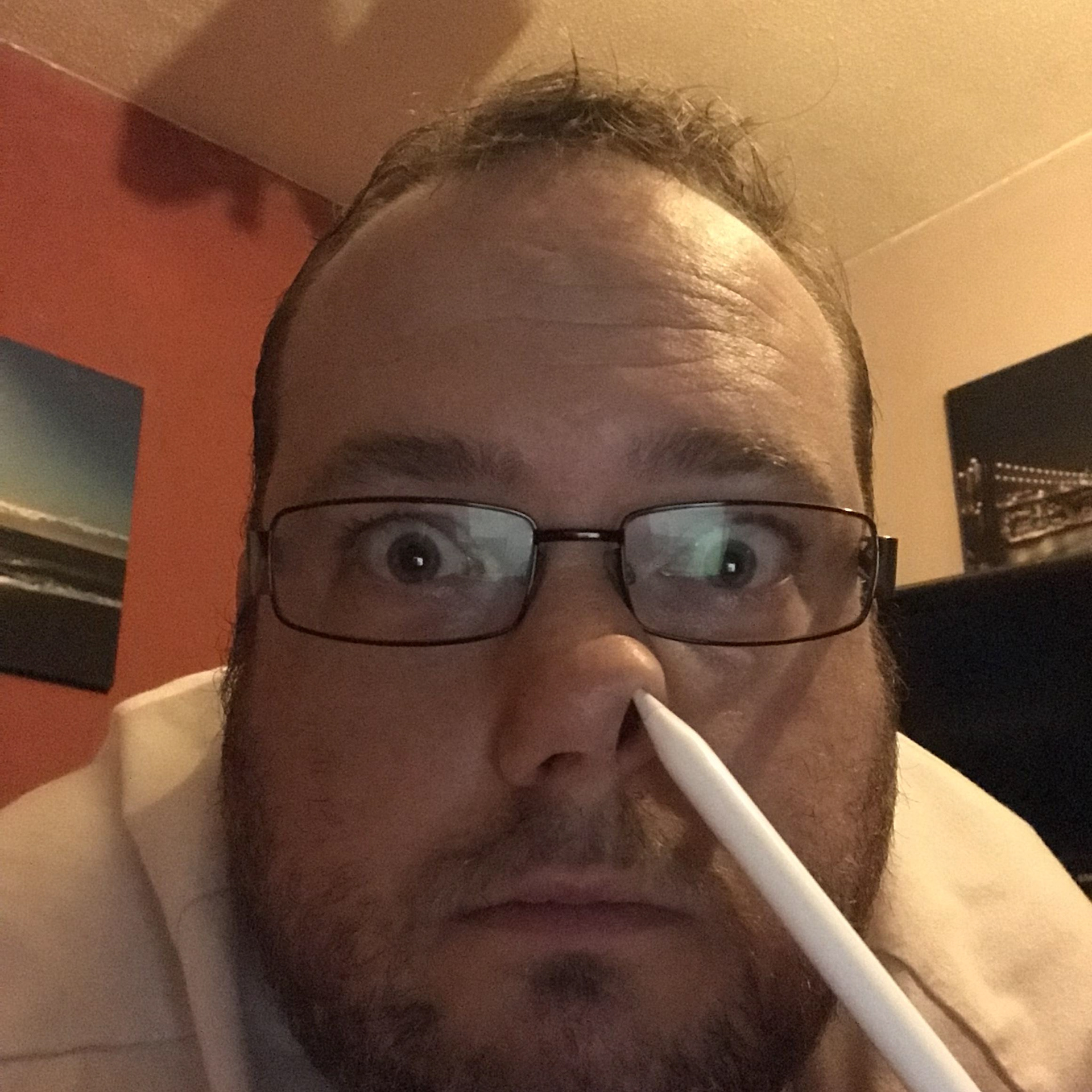 Hello!  I'm Dan.  I sit in front of a computer and make noises.  Sometimes, the computer makes noises.  I'm not sure that's meant to happen, but it does.  I started playing keyboards at the age of, like, five or so, and taught myself how to produce music over the last thirty years.  My role in The Diamond Whip is producer (first and foremost), lyricist (second and erm, secondmost) and vocalist (third and thirdmost).  
From my solo project, I bring a love of pop music, danceable beats, catchy tunes and snacks.  Working with James is always a pleasure because he's just so brimming with ideas.  Some funny, some sad, some serious, some that are fantastic and some that are too fantastic for human consumption.
I live with a cat called Scamp and a keyboard that doesn't have a name.  It's a keyboard, after all. 
Thank you for reading.  And yes, once I figure out how to rotate the picture of me sticking an Apple Pencil up my nose, I will.  Love you bye. Dan. xxx